Electrical Units in the Bible Codes
Heres an excellent matrix with not only all the common units of electrical measurement in it, Volts, Amps, and Watts, but also the units of resistance, inductance and capacitance. Notice the Ohms, Henry and Farad measurement units highlighted.
Note also the warning that starts just after the 'V' of volts - 'TOUCH NOT ... WITH ONE OF YOUR FINGERS'.
Advice, perhaps, to help avoid a 'shocking experience'.
Of course it could always be a pun on the word burdens - 'Touch not the buttons (burdens) with one of your fingers' :-)
---
CodeFinder Purchasing Information
Please click here to display the secure purchasing information page for the CodeFinder Millennium Edition Bible Code Software.
Alternatively click here to save both time and money by purchasing the CodeFinder software by immediate download. The download software is exactly the same as supplied on CD-ROM but at a saving of US$24.00.
Download instructions are automatically sent by return e-mail immediately on clearance of your payment.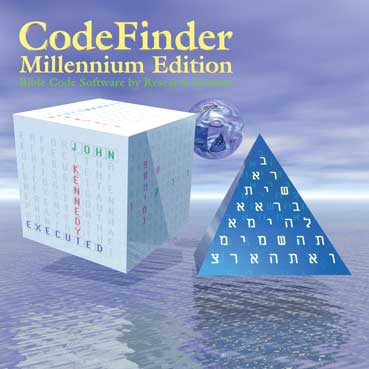 CodeFinder Bible Code Software Home Page
See our other Bible Code site at: http://www.codefinder.us
Sell your digital goods at: http://www.webdeliverysolutions.com