Isaac Newton
Isaac Newton seems to get a few mentions in the codes in the New Testament. Newton did a lot of work with gravity and the laws of motion. He also spent much of his life looking for hidden codes in the Bible. Little did he know that his name was there all along.
Here are three simple matrices concerning Isaac Newton, Gravity and Motion.
---
CodeFinder Purchasing Information
Please click here to display the secure purchasing information page for the CodeFinder Millennium Edition Bible Code Software.
Alternatively click here to save both time and money by purchasing the CodeFinder software by immediate download. The download software is exactly the same as supplied on CD-ROM but at a saving of US$24.00.
Download instructions are automatically sent by return e-mail immediately on clearance of your payment.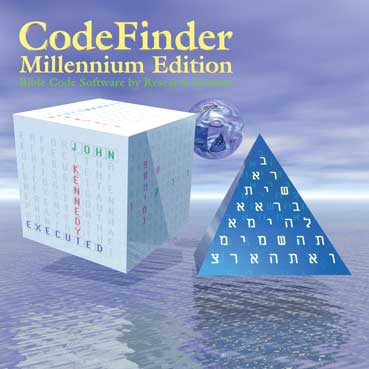 CodeFinder Bible Code Software Home Page
See our other Bible Code site at: http://www.codefinder.us
Sell your digital goods at: http://www.webdeliverysolutions.com